Update..
Due to lots of interest and enquiries regarding prints of my work, I have decided to have a limited edition print of The Embrace (pictured below) produced.
It is a limited print-run of 50 and each print image will be 50 x 50cm and priced at £175 including the mount and postage. They will be signed, numbered and come with a certificate of authentication.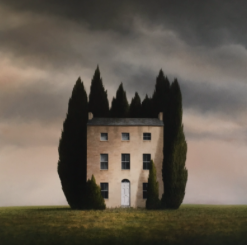 If you are interested, please email via the Contact page. Thank you.
Upcoming exhibitions in 2017..
---
23 Mar – 2 May
I'll have a selection of paintings to accompany Carol Peace's Sculpture Exhibition at Byard Gallery in Cambridge.

---
5 May – 30 May
Mixed exhibition – Byard Gallery.
---
From 8 April – 31 May
Solo exhibition – White Noise Gallery, Rome, Italy

More exhibition dates to follow..